Website & Application Development
Nobive is a web development company with over a decade of experience in building web applications. Our dedicated web app developers have successfully completed over 100 projects for a variety of industries and business domains, including e-Commerce, e-Learning, Analytics, Finance, Entertainment and more.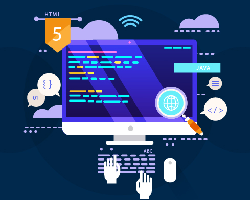 Custom Application Development
If you have a massive amount of data, and require complex processes and workflows, custom software is the best option to accommodate your exact preferences and specifications. Over time, as your business model changes and grows, your solution will have the scalability and flexibility to add or modify functionality and data sources exactly as you like.