IT INFRASTRUCTURE
Is your company IT infrastructure in need of modernization? Discover the benefits of the specialist IT infrastructure services available from Nobive Solutions.
A robust and responsive IT system is essential to the success of a business. Systems enable a company to remain competitive, capitalize on customer opportunities and adapt to changes in the workplace.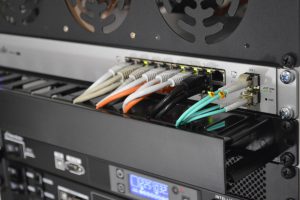 What is IT Infrastructure?
The infrastructure of a company includes all elements of its IT systems, such as:
Network equipment – including routers
Software – including operating systems
Hardware – including servers
Services – including backup provision
Telecommunication – including internet cabling and telephone lines
Data centres and other facilities which house infrastructure
Computing platforms – including on-demand Cloud platforms
Power equipment – including backup sources and uninterruptible power supplies
Content systems – including CMS and document management systems
Communication systems – including VoIP
Information monitoring and security systems – including intrusion/attack detection software
Any equipment used to develop, test, operate, monitor and support IT services
The specific needs of your business IT infrastructure will depend on many factors including:
The size of your business
The age of your existing infrastructure
The capacity of your existing  infrastructure
Your business objectives
We will work out what you and your business need, then create a bespoke solution to suit you.
Our IT infrastructure services include:
IT support
End user support
Systems and network management
Cloud hosting
Cloud security
Anti-virus solutions
Data centre consolidation and hosting
Database services
Cabling and connectivity
VoIP and VoIP migration
Virtualisation solutions
Consultancy